Welcome to our homepage!
NEWS 2016
Our doggy Year 2016 with numbers :
KAMIKAZE Z KORUNOVA DOLA "Kami"
;
KAER F open 3.rd prize (57/100)
RU & RKF Champion
6shows-->5xBOB
DRAGONGHOST ANNIE THE HUNTER "Anni"
;
KAER F open 2.nd prize (77/100)
Water test, open class: 20/20
EE, RU & RKF Champion, C.I.B**not confirmed yet
7shows-->4xBOS
DRAGONGHOST BE AMAZED WHAT U GOT "Ama"
;
KAER F open 3.rd prize (44/100)
EE, LV, Baltic, RU & RU Grand Champion, BalticWinner'16
6shows-->2xBOB, 2xBOS
ORA ROTUNDO BELLONA "Ruska"
;
Water test, open class: 12/20
EE & Ru Champion, C.I.E**not confirmed yet
6shows-->3xBOB, 1xBOS
BARON "Paroni"
;
RU, LV & EE Jr Champion, Jr WorldWinner'16, BaltcJrW'16
3puppyShows: 3xBOB puppy
5 official shows--> 4xJuniorBOB, 2xBOB, 1xBOS
And our Team members:
DRAGONGHOST ALI THE FIGHTER "Ali"
:
KAER F open 3rd. prize (49/100)
Finnish speciality show BOB
Ali's daughter
Alexa "Ava"
: KAER F youth 2nd.prize (62/100)
DRAGONGHOST BE UNBREAKABLE DREAM "Cora"
health: A/A, 0/0, LTV0 & SP0 :D
Also I have to mention that Ruska's and Ava's siblings has done wonderful success in all area: hunting and shows.
***
Dragonhost Be Unbreakable Dream "Cora" was also health tested and with my costs she get full x-rays from her back.
Results are quite awesome: HD: A/A, ED 0/0, SP0 (free), and BEST for ALL:
LTV0 (normal)
,
so I summed that this LTV problem has to come from both sides parents.
Ora Rotundo Bellona "Ruska" get her health tested.. This was bad news for our future plans; never get litter from this wonderful female.
But life goes on and there is no symphtoms for any of LTV so "Ruska" lives happy days by hunter.
HD C/B, ED 0, SP0 (free), VA0 (normal) and that lumbosacral transitional vertebra: LTV3 (asymmetric).
This is the main reason why I am shutting also Kami out of breeding, if there is no back x-rays (and health results; LTV0) there is never a change get any more puppies from our handsome fellow.
We have A new member to our grey gang: BARON out of lines Kamikaze Z Korunova Dola + Amon-Ra Solntse Yasnoe
NEWS 2015
we lost our precious "Elli" and our life was turned very empty without this Dragon...
Shows:

NEWS 2014

Kami WORLD WINNER 2014


Let me introduce you: new member our Team
ORA ROTUNDO BELLONA
Coming to Finlad in May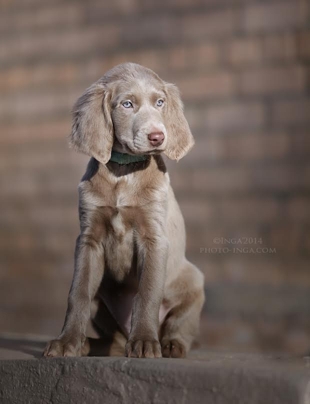 NEWS 2013
11.3.2013 puppies are born. 2females & 2males.

1.4.2013 Kami & Elli mated first time 1.4.2013. Ultrasound planned week6 and puppies hopefully week11





25.9.2012 Litter B planned for 2013
(C.I.E, LVCh, EECh, EEJCh, LTJCh, JWW-11, HeJW-10, HeW-10, HeW-11, FIW-11, LTJW-11, EEJW-11, EEW-11, FRJW-11 BALTJW-11, EEW-12 Kamikaze z Korunova Dola + EEW-11, BALTW-11 Wayfarer's Dragon Lady) More in Puppies page!

31.8.2012 Kami in forest test at Oulainen: Open Class 3rd prize !!!! (points: 56/100)

15.8.2012 Kami passed water test points: 4/5

7.7.2012 Elli passed water test full points: 5/5

7.4.2012 Ali has found new home!!! He is going to live near us town called Oulu :D Congrats Riitta and Arto for this lovely MiniMan!!


24.2.2012 Annie has moved new home :)

And Ali is searching new home 'cause of the tragic events in "planned" home. He is going only Only for huntig family!!


23.12.2011 Elli proudly presents:two fighters :)


21.12.2011 2 puppys are born: 1 female & 1 male <3

4.12.2011 Kamikaze z Korunova Dola at Helsinki: EXC 1 CQ BD1 CAC CACIB BOB and again new title FI W-11

3.12.2011 Kamikaze z Korunova Dola at Helsinki: EXC 1 CQ BD1 CAC CACIB BOB and new title: HeW-11

18.11.2011 It's now confirmed: Elli has puppies in belly. Calculated time is at Christmas time :)